Winemaking
We make all our wines on the premises from grapes grown in our own vineyards here in Ballandean. We are therefore 100% authentic Granite Belt winemakers.
We aim to produce:
Good quality wine competitively priced for everyday consumption
Premium wine for special occasions
Wine and service that is pleasing to our customers
Winemaking at Just Red Wines is very much a family affair. Tony and Julia with their son Michael have been making wines together since 1993. Both Tony and Michael are qualified winemakers and make the wine together.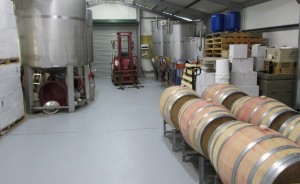 Our Cellar Door
Our cellar door is cozy and friendly. Chances are you will find one of the three of us in the cellar door when you visit. We are happy to answer your questions about the processes that have gone into our grape growing and winemaking. We can accommodate groups of up to 20 for tasting and sales.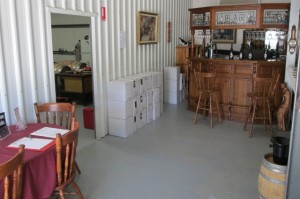 Viticulture: Our Organic Philosophy
We do not use any insecticides in the vineyard and we minimise the use of fungicides by concentrating on grape varieties that tolerate our occasional wet summer.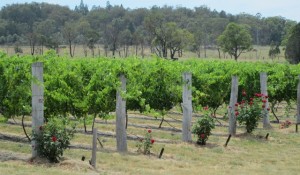 Julia and Tony's Story
In 1989 we started a small commercial vineyard and winery in New Zealand. Tony took a year off to study viticulture and oenology (winemaking) at Lincoln University and completed a Graduate Diploma. However after producing five commercial vintages we decided we needed to move to Australia to produce the kind of red wines we loved so much. We settled on the Granite Belt which has great promise as a red wine producing area and we fell in love with the granite boulders and rugged beauty of the region.
Tony has since completed a Master of Science degree in Agriculture and for his thesis compared organic with conventional viticulture. He also spent several years as a wine industry development officer for the Queensland Department of Primary Industries.
Tony's book: Winegrape Growing in the Granite Belt- A Practical Guide
Tony has written a text book on wine grape growing. It is available for purchase at our cellar door and in several local outlets including: Ballandean Store, Nutrien Ballandean, Queensland College of Wine Tourism and the Stanthorpe Visitor Information Centre.
Michael's Story
Michael has spent most of his life around grapes and wine. He has completed a degree in Information Technology from the University of Southern Queensland, and holds a Graduate Diploma in Viticulture and Oenology from Lincoln University in New Zealand. Michael likes to relax with a nice glass of red and a good movie on a sunny Queensland afternoon.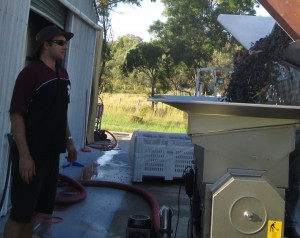 Nikki's Story
Nikki was five years old when we planted our first vineyard, so she grew up working in the vineyard and winery in her spare time.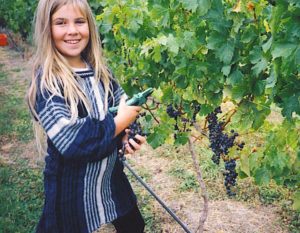 Nikki went to school in Warwick when we came to Australia where she made many friends and was an outstanding student at Warwick State High School. In her final year she won the Mayor's medal for student of the year for the best all round student.
Nikki went on to study education at the University of Queensland and had completed two years towards her degree when she was taken from us on that fateful day on 14th March 2003 when she was killed by a careless motorist while travelling home to Ballandean to pick our first Granite Belt vintage. We cherish the memory of our beautiful daughter and have named "Nikki's Vineyard" where she spent many weekends and university holidays tending the young plants to maturity. She would often work on her own in this vineyard while the rest of us worked elsewhere. This was a major feat for Nikki as she loved the company of people so much. She also overcame her fear of spiders and snakes (which the rest of us born in New Zealand have trouble getting used to).

Nikki was a very special person. She put her heart and soul into everything that she did and was intent on her own personal and spiritual growth. A few days before she died her friend had given her a new diary for her 20th birthday and these are the words she wrote in it:
"Love ~ Faith ~ Peace ~ Hope ~ Truth

I dream of being forever kind. I want to always see only the soul; the beautiful soul of each person who is on their journey & who has been created by the infinite being our God.

I dream of always feeling love in my heart & peace in my mind. I want to always remember that I am part of God's heart; that I am thus a part of the infinite beauty; that I am beautiful.

I dream of fulfilling my divine potential. I want to always"
Nikki's reflections are also inscribed on her tombstone in the municipal general cemetery in Warwick Queensland.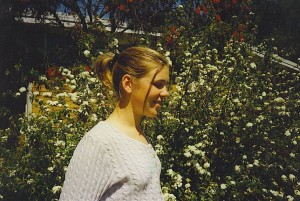 The Animals
You may have spotted some woolly animals on your visit near our cellar door. You could be forgiven for thinking they are sheep, but they are in fact angora goats. They are very cute… but ask Tony how cute they are when its time to round them up for shearing!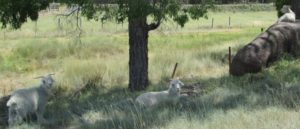 History of the Property
The property was first planted in grapes in 1935. Some locals say that our property had the best table grapes in the district. The table grapes were removed when the Industry lost it's profitability in the 1980s. The property was then "rested" for ten years and used mainly for cattle grazing before we bought it in 1997.
The Bush
Our property has about 30 acres of Granite Highland bush country similar to the nearby Girraween National Park. It features huge granite boulders and native bush. A small stream runs through the property and a waterfall is spectacular after good rainfall.